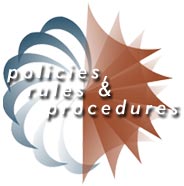 DSL Month-to-Month Terms of Service
All Sunset Net accounts are subject to the Sunset Net AUP.
Use of Sunset Net service indicates acceptance of these terms.
By ordering SUNSET NET DSL service, you also agree to be bound by the following TERMS AND CONDITIONS:

You must be over 18 years of age to order DSL service. You authorize Sunset Net LLC to pre-qualify and order broadband internet on the telephone number provided. This service has an introductory price which may fluctuate. After the introductory period, pricing reverts to the then current non-promotional price. If you would like to lock in the introductory price, you should consider the "One Year Commitment" for this service. Promotional pricing applies only to the level of service of the original DSL order.
Customer agrees that service charges will begin on the effective date that service is established. Sunset Net makes no guarantees regarding the availability of DSL until service is established. If Sunset Net is unable to successfully install a DSL circuit, we will accept returned equipment in new condition (shipping and handling is non-refundable).
TELEPHONE SERVICE
This service is only available on lines with residential phone service. Sunset Net will verify your phone service type after the installation. Customers found to have business phone service will be charged business DSL rates. Customer must maintain telephone service in continuous working order in order to maintain DSL circuit. Any action taken by the customer resulting in telephone service being disconnected or moved will result in loss of DSL service.
CPE / EQUIPMENT / INSTALLATION
Equipment provided by Sunset Net for DSL circuits has a one-time cost of $49.95 plus applicable sales tax and $12.95 shipping. A Wi-Fi router option is available for $99.00 plus applicable sales tax, fees, and $12.95 shipping and handling. If a PCI Ethernet card (NIC) is required, there is an additional equipment fee with associated sales tax. Sunset Net will replace any faulty equipment within one year; extended warranties are available for an additional fee. Customer has sole responsibility for any local network infrastructure at the installation premises unless otherwise agreed upon. Professional DSL installation is available for $95 plus applicable mileage.
QUALITY OF SERVICE
Actual data transfer rates may vary as measured between NIC at customer's location and the DSL-equipped Telephone Central Office or Remote Terminal, dependent upon several factors including line quality, loop length, weather conditions, inside wiring and health of computer. Minimum service speeds are subject to 10%-20% protocol overhead. Actual transfer rates above 80% of the listed minimum transfer rate will be considered acceptable. Sunset Net will not be responsible for outages that it is not notified about by the customer. Customer must be available during normal business / support hours for troubleshooting and connection setup.
DSL is a best-effort service. We will do our best to ensure that the service remains functional at all times. However, DSL circuit uptime is not guaranteed and the DSL contract terms do not include a provision for credit for down time. If you need a connection which includes a Service Level Agreement (SLA) that defines procedures and credits for down time, please contact us about services that may be available to you such as T1, dedicated lines, etc.
BILLING / TERMINATION
Customer agrees to pay for all monthly service charges, any applicable taxes, surcharges or other governmental charges, including, but not limited to, order placement fees, installation fees, monthly service fees, order cancellation fees, termination fees, moving fees and CPE programming fees. Customer must provide and maintain a valid credit or debit card number. All applicable fees will be automatically charged to the billing card provided.  Any applicable taxes, telecommunications surcharges or other governmental charges are the customer's sole responsibility. Any change to service level or any service disconnection or move voids the introductory rate and pricing immediately reverts to non-promotional rates. Any collections actions taken on delinquent accounts will appear on customer's credit rating.